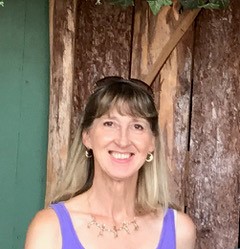 A little about Sally Anne
Sally Anne Lambert's first book, The Gingerbread Man by David Wood, was offered to her while she was still in her final year at Coventry Polytechnic where she obtained a B.A. honours degree in Graphic Design.  She has exhibited her paintings at various galleries in the North West of England, including holding a series of Summer exhibitions.  Requests for commissions followed and she continues to take commissions between books.  She also runs her own greeting card business.
Sally Anne recently moved to Coniston in the Lake District, with her mum, two children and her dog Honey.
Select an image below to view the full gallery
THE STORY OF THE LEPRECHAUNS by Katherine Tegen – HarperCollins US
THE STORY OF THE EASTER BUNNY by Katherine Tegen – HarperCollins US
THE TEENY-WEENY WALKING STICK by Karen Hodgson – HarperCollins
THE YIPPY, YAPPY YORKIE by Debbie Macomber & Mary Lou Carney – HarperCollins
BEST OF FRIENDS by Shen Roddie – Frances Lincoln
SIMON SAYS by Shen Roddie – Frances Lincoln
RHYMES AND REASONS Frances Lincoln
THE SLEEPY PIG – Templar
LITTLE ONES DO! by Jana Novotny Hunter – Gullane
THE BADDIES' GOODIES by Angela McAllister – Bloomsbury
GATOR GUMBO by Candace Fleming – Farrar, Straus & Giroux US