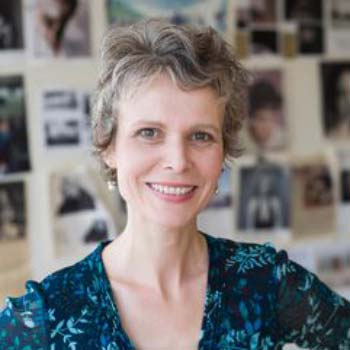 A little about the author
Gillian was born and brought up in Yorkshire. As she grew up she had two passions; books and theatre. Gillian's love of books led her to read English at St Catharine's College, Cambridge. After university she studied acting in London. She then taught in a drama school, the Academy of Live and Recorded Arts, for several years, becoming Vice-Principal. She recently taught English and Drama at Beechwood Sacred Heart, a girls' boarding school.
Having children gave Gillian an excuse to carry on reading children's books, as well as a motivation to write them.
Select an image below to view the full gallery
LIBRARY LILY illustrated by Francesca Chessa – Gullane Children's Books –
ELEPHANTANTRUM illustrated by Cally Johnson-Isaacs – Hodder Children's Books –
BEN AND GRAN AND THE WHOLE, WIDE, WONDERFUL WORLD, illustrated by Katharine McEwen – Macmillan –
THE STARLIGHT BABY and PUPPY LOVE illustrated by Elizabeth Harbour – Simon and Schuster –
ANGEL BABY illustrated by Nathan Reed – HarperCollins –
BIG SISTER, LITTLE SISTER illustrated by Georgie Birkett – Campell Books –
OUR STRIPY BABY illustrated by Paula Metcalf – Macmillan –
THE PERFECT BEAR illustrated by Gary Blythe – Simon and Schuster –
SAM'S SNOWFLAKE illustrated by Rosie Reeve – Macmillan –
DOGFISH illustrated by Dan Taylor – Simon and Schuster (A RICHARD AND JUDY CHRISTMAS Book 2009) –
WHEN THE WORLD IS READY FOR BED illustrated by Anna Currey – Bloomsbury –
DON'T LET THE ALIENS GET MY MARVELLOUS MUM illustrated by Liz Pichon – Gullane –
BEAR'S GOLDEN HEARTS illustrated by Paul Howard – Simon and Schuster –
THE LITTLEST BEAR illustrated by Polona Lovsin – Macmillan –
Young Fiction: MERMAID SOS Series Books 1 – 12 – Bloomsbury –
THE ACTUAL REAL REALITY OF JENNIFER JAMES – HarperCollins US (Selected by the NEW YORK PUBLIC LIBRARY as one of the BOOKS FOR THE TEEN AGE 2006, STARRED REVIEWS IN PUBLISHERS WEEKLY and KLIATT) IMMORTAL – HarperCollins US BETRAYAL – HarperCollins US –
WHEN THE WORLD IS FULL OF FRIENDS – illustrated by Anna Currey – Bloomsbury –