Marie-Louise Fitzpatrick
Marie-Louise was born in 1962 in Dublin where she studied Illustration.  Her first three books were published in Ireland where they gained considerable recognition winning two Bisto Merit Awards (for best children's book) and Bisto Book of the Decade, two Reading Association of Ireland Awards and an IBBY Honour.
Although having lived in Dublin most of her life Marie-Louise is a compulsive traveller having spent two months roughing it in Australia and working as a writer in residence in the States. Whilst working in the US she met fellow illustrator Michael Emberley.  They married and now live in County Wicklow, Ireland.
IZZY AND THE SKUNK - Gullane, (Bisto Book of the year 2001) and (Schools and Libraries Book of the Year 2000 (USA)

YOU, ME AND THE BIG BLUE SEA - Gullane, (Bisto Book of the year 2003)

I'M A TIGER TOO! - Gullane (Shortlisted for Bisto, 2002) (A Schools and Libraries Book of the Year 2000 (USA)

SILLY MUMMY, SILLY DADDY - (Shortlisted for 2007 Irish Book Awards) SILLY SCHOOL and SILLY BABY

I AM I and THERE - (Bisto Children's Book of the Year Award) for THERE - Roaring Brook Press USA

THERE - Roaring Brook Press

DEAR TOOTH FAIRY - HarperCollins US


TIMECATCHER - Orion Children's Books

DARK WARNING - Orion Children's Books

HAGWITCH - Orion Children's Books

OWL BAT BAT OWL - Walker Books

ON MIDNIGHT BEACH - Faber & Faber

I CAN MAKE A TRAIN NOISE co-created with Michael Emberley - Neal Porter Books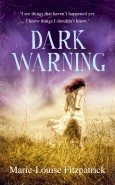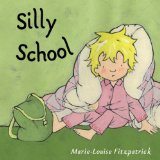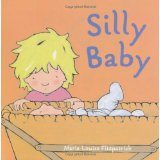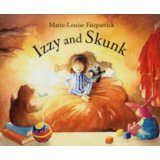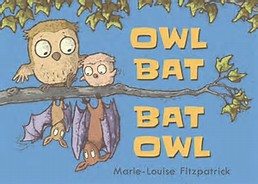 "It's a real pleasure to see the versatile Marie-Louise Fitzpatrick diversify from award-winning picture books to a full-length novel in the fantasy mode. TIMECATCHER is a fast-paced novel, full of surprises." IRISH TIMES
"Intensely expressive, humorous and touching, it invites the reader to turn the book upside down and see things from a bat perspective too." – THE GUARDIAN
"Marie-Louise's strongest work yet - an extremely successful combination of text and image." "This is a book for rumination, a rare permission to ask the unanswerable questions. The thoughts that propel it and the images that illuminate it make this volume a small wonder for children".
"A gripping YA novel written with so much passion and heart the words practically beat on the page. A cracking read for older teens and adults alike." -- Sarah Webb, IRISH INDEPENDENT