Angie Sage
Angie was born in London and grew up in the Thames Valley, London and Kent. She is married, has two daughters, and lives in a village in Somerset.
Angie studied Graphic Design at art school and has illustrated and written many children's books. After Magyk, the first book in the Septimus Heap series, hit the number one spot in the New York Times Bestseller List she realised that she could at last become a full-time writer, a long-held ambition.
When she is not writing or thinking about Septimus Heap she is working on her other series, Araminta Spook, or escaping to a small, fast sailing boat in Cornwall.
Septimus Heap is now published in more than thirty countries and Araminta Spook in seventeen.
In the SEPTIMUS HEAP series :
MAGYK, FLYTE, PHYSIK, QUESTE, SYREN, DARKE and FYRE.
In the ARAMINTA SPOOK series:
THE HAUNTED HOUSE, THE SWORD IN THE GROTTO, FROGNAPPED, VAMPIRE BRAT, GHOSTSITTERS, GARGOYLE HALL and SKELETON ISLAND.
In the TODHUNTER MOON trilogy
PATHFINDER, SANDRIDER and STARCHASER
MAXIMILLIAN FLY - KTegenBks

Enchanters Child, Book 1: TWILIGHT HAUNTINGS (School Library Journal Best Books list of 2020) - KTegenBks


Enchanters Child, Book 2: MIDNIGHT TRAIN - KTegenBks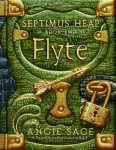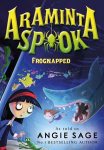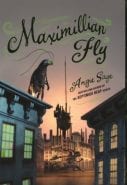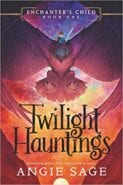 "This second installment in the TodHunter Moon trilogy is packed with quirky details, rich settings, and lovable characters. The fast-paced plot filled with surprising twists, dangerous foes, and one wily dragon will enthrall fans". KIRKUS REVIEW
"Rich worldbuilding, endearing characters, and a plot that will keep readers guessing are only a few of the treats that await fans in this final installment of the TodHunter Moon trilogy". KIRKUS REVIEW